SMHRIC
April 16, 2007
New York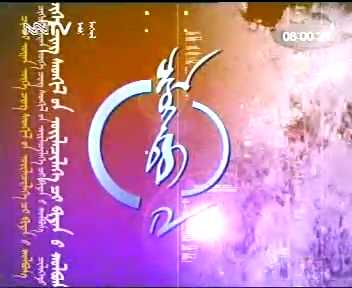 According to a recent report of the Inner Mongolia TV (NMTV) Mongolian Service, Mongolian villagers of eastern Southern (Inner) Mongolia's Horchin Left-wing Rare Banner have clashed with the Chinese farmers who have illegally occupied and cultivated their land. A Mongolian villager was beaten to death, and several others were arrested and sent to jail for reclaiming their land from the Chinese occupiers. The following is an English transcription of the original report:
Mistreated People of Harantavan-ger
NMTV Live-12
English Translation and Transcription by SMHRIC
Good evening to viewers of our "Live 12" program! In our last program, we introduced how the leaders of Harantavan-ger Gachaa (equivalent to township), Haliut Town, Horchin Left-wing Rear Banner, sold out large pieces of land of the Gachaa's Third Dogoilang (equivalent to village) to outsiders for the cause of "tree-planting" and "paying debt of the village". So, will the Mongolian villagers of the Third Duguilang of Harantavan-ger Gachaa be able to reclaim their land? What difficulties did they encounter? Please stay tuned!
When we visited the village in mid-August, three of the five village representatives who were elected by the villagers of the Third Duguilang of Harantavan-ger Gachaa were arrested and detained by the Horchin Left-wing Rear Banner Public Security Bureau.
A local resident of Harantavan-ger Gachaa, Sainzayaa told us in an interview that "Three of them [village representatives] are detained for pursing lawsuit to protect the land. All of them are elected by our fellow villagers."
What is the alleged crime that caused them to be arrested? We tried to visit the Horchin Left-wing Rear Banner Public Security Bureau to investigate the details.
[filmed with a hidden camera]
We were turned down quickly, as the Director of Public Security Brigade of Horchin Left-wing Rear Banner Public Security Bureau informed us, "I can't answer your interview, because our leaders do not allow us to do so."
This investigation led us to visit Bao Heping, Party Secretary of Haliut Town.
[filmed with a hidden camera]
Bao Heping, Party Secretary of Haliut Town and Horchin Left-wing Rear Banner told us, "They might have committed crime because the Public Security Bureau intervened in the case. Otherwise, they would have not been arrested. They must not be decent people. Otherwise, who will arrest them?"
From our interviews with individuals concerned, we found out that the villagers of Harantavan-ger Gachaa appealed and have continually complained of the issue since 2003 to the Town and Banner authorities about their grievances, asking for help in taking back their lands that have been rented or sold to outsiders. Receiving no satisfactory response from the authorities, the villagers had no choice but to organize themselves to work together on bringing back their land with their own hands.
A local resident, Suhbaatar, commented with us on this issue.
"Villagers' appeals have continually been denied by the government leaders. No government and party officials visited our village for addressing the issue. Our plight is completely ignored, and we are not treated as human beings."
At the end of November 2004, representatives from 73 households of Harantavan-ger Gachaa came to their 1300 mu land occupied by Liu Hai, a Chinese from Bao Tun Town, and allocated 1.5 mu from it by lot to each household of the village.
Liu Hai (a Chinese from Bao Tun Town, speaking in Chinese) had this to say of the incident: "All of sudden, a lot of people came here to claim to distribute the land. I tried to ask them what is going on. The villagers say this is their land, and they want to redistribute it to the villagers. I asked them who allowed them to do this. Some say the village representatives let them do, and some say they themselves want the land back to their own hands. I don't know exactly who let them do this. On November 9, they finished distributing the land, and on the morning of November 13, they came to demolish my house here."
Just like he stated, the villagers came to Liu Hai to demolish the roof of his seven-room house that was built amid the crop field, and urged him to leave the land immediately with his belongings only a few days later.
Heebooching (village representative) told us the following: "Before we cultivated the hillock, we had already talked to the Gachaa leaders. We had also informed him [Liu Hai] that we wanted our land back to us, and his house will be demolished if he chooses to stay. We worked with the village electrician to cut off the electricity to his house. According to the electrician, all electric wires except for interior ones were purchased and installed by the Gachaa. When we demolished his house, we informed the local police station of our plan as well. They said private properties should not be touched, but they said neither yes nor no about our demolishing plan. The local police was at the scene when the demolishing took place. We did everything in front of them."
Villagers of the Third Duguilang then came to distribute the 1000 mu land rented to Chen Weihua, 1000 mu land occupied by a Chinese company named Yu Lin for tree planting, and another 360 mu rented land, and uprooted the 200 mu trees planted on the land.
Heebooching: "Trees were planted in our 1000 mu land. Meter-deep holes were dug for the tree planting. Uprooted were the trees planted in our land. We didn't touch anything beyond our farmland. You can see that the uprooted trees are still there. In fact, there were no live trees there before the uprooting."
[photos captured at the scene]
These scenes were captured right after the incident by a professional photographer who was paid by the villagers of the Third Duguilang.
Gardii was a 60 year old Mongolian villager. He was attacked by a group of Chinese from Yu Lin Company with sticks and bars in their hands in front of his door.
Sainzayaa recounts the incident: "Gardii was feeding his horse by the door of his front yard. A dozen of people with wooden sticks came to him and asked if he were among those Mongols who demolished Liu Hai's house. When he replied yes, they hit him immediately with the stick down to the ground."
The group cracked doors and broke windows of the villagers' homes before realizing that Gardii was seriously injured. Shortly after, Gardii was brought to a nearby hospital for emergency medical treatment.
Duujinlian, his wife, described in vivid detail:
"Blood was running all over his body, and nobody was able to stop it. In the hospital, the doctor just sewed up his wound with couple of needles, and told us that they are unable to treat him because his head bone was severely broken. They suggested us to take him to the Banner Hospital as soon as possible."
With the seriously broken skull and the severely damaged brain, Gardii was transferred from the hospital of Sum to Banner's, then to League hospital at Tongliao City for a surgery.
Duujinlian: "Surgery was done, and the larger pieces of broken bones were picked up. We are still keeping the bones in a jar here in our home."
These are bone pieces picked up from his head through the surgery. After four moths of treatment at a hospital in Tongliao City, the wound was somehow cured. But he was completely paralyzed due to the serious brain damage.
Duujinlian: "The doctor said, it was impossible for him to fully recover even if the best treatment was given. In other words, he was no longer a normal healthy person."
After realizing that they are facing possible troubles, Yun Lin Company actively managed to solve the problem by giving a lump sum payment of 100,000 yuan (12,000 USD) to Gardii's family. After five months treatment at home, Gardii passed away.
Duujinlian: "We miss him so much. He was beaten to death. He was a very healthy man who will not die at this age if he was not beaten to death. He didn't do anything wrong. He just tried to protect our land from outsiders."
After the event, Haliut Town and Horchin Left Wing Rare Banner authorities paid some attention to the land dispute, and agreed to re-distribute the land back to the villagers according to villager's opinions.
Gachaa Party Secretary Cui Chuluu on the distribution of the land: "Totally 76 people responded. Only 8 of them wanted not to re-distribute the farm land, and 68 wanted to re-distribute."
Five representatives were elected by the villagers for carrying out the land re-distribution. After a careful study, they worked with the Gachaa Committee to start the re-distributing.
Cui Chuluu described the long process: "There were some households who had possessed relatively larger lands. For example, Suhbaatars owned 200 mu, and Gao Jianjun owned 60 mu. These lands should be re-distributed as well, because otherwise it is unfair to other households. Then these lands were re-distributed."
Opinions of the village representatives and the Gachaa Committee agreed mostly on the redistribution of excessively owned lands, and the re-distribution was carried out smoothly. However, their opinions had largely differed on the issues of reclaiming the land that was rented to outsiders.
Cui Chuluu: "The villagers told us that they don't follow the instruction of the Gachaa leaders, and they don't listen to the authorities. They claimed they may set up their own government if necessary to administer their own land."
In order to better represent the immediate interest of the villagers, the representatives of the Third Duguilang not only visited the Township and Banner governments and urged them to help reclaim the land rented to outsiders as a method of authorities' debt payment, but also filed a lawsuit to the Peoples' Court, of which has been accepted.
One of the villagers, Suhbaatar, informed us that "The problem is that our own land is rented and sold to outsiders, and we have ended up with no land. It is so unfair that outsiders can occupy thousands of mu on our land, we have nothing to live on. Even our small initiative to recover the vegetation of a sand dune can be grounds for a large fine."
As the tension between the villagers and the authorities escalated, the Public Security Bureau of Horchin Left Rare Banner has formally arrested Hadchuluu and Baljai, two of the five representatives elected by the villagers, after a month-long detention for the crime of "sabotaging private property."
Sainzayaa justified what has been happening: "We just cleaned up our land. Land has land ownership certificate, and property has property ownership certificate. As the legitimate owners, we have all these documents issued right after 1949 and during the Land Reform Movement in the 50's. What we have demolished is not a property that has none of these legal documents. So, how can you call a house illegally built on our land a private property?"
At the same time, there was another round of dispute taken place on the land taken back from Jilt. Starting from May, people started to grow their crops on the land distributed by drawing lots. Village representative Tumur, along with his nephew, went to the land taken back from Jilt to manage to start the spring plowing, just like most of the villagers.
Tumur's nephew Amin: "When we were plowing, four people from Jilts' came over and started yelling at us. I was driving the tractor, and not able to turn back to see what was going on. Suddenly, Jilt's wife attacked my uncle, and hit him down to the ground."
Seeing his own blood running, the enraged Tumur fight back with a sickle, and punched the chest of Jilt's son with his fist.
Cui Chuluu told us why he was arrested: "If he had paid for the medical treatment, there should not have had any problem. But Tumur refused to pay for the medical fee. That is reason of his arrest."
As such, three of the five village representatives of Haran-tavan-ger Village's Third Duguilang have been arrested, and the remaining two are also busy with the law suit, without having enough time to continue the land re-distribution.
Currently, villagers of the Third Duguilang are raising some money and electing more representatives to file law suits against the Gachaa Committee, Liu Hai, Chen Wei Hua, and Jilt to the Banner People's Court, and have urged the government to address this issue immediately. Although the cases are accepted by the People's Court, the final decision is still has not been made yet. Therefore, before any official court decision is made, the detention and arrest of village representatives by the Banner Public Security Bureau with an allegation of "sabotaging public and private property" are somewhat arbitrary in nature. Thank you, and see you next time.