SMHRIC
October 25, 2006
New York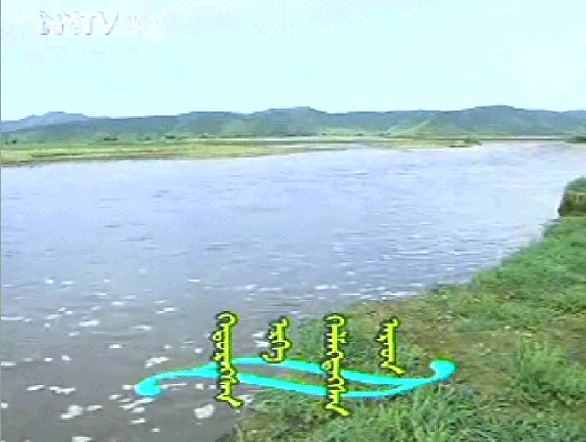 According to a report of the Inner Mongolia TV (NMTV) Mongolian Service on September 18, 2006, Mongolian villagers of eastern Southern (Inner) Mongolia's Zalaid Banner have been beaten up, arrested and detained by the local police for resisting the local government's tree-planting project that was proposed to take over the villagers' last peace grazing land. Following is the English transcription of the original report:

Misused Power and Threatened People

NMTV September 18,2006 English Translation and Transcription by SMHRIC Click here for the original TV report

When we had an interview in Baishing Gachaa (equivalent to a township), Arbanger Town, Zalaid Banner, an elderly Mongolian man named Mengzhuangs from the Cachaa was just released from the Zalaid Banner Detention Center, and the villagers were happy about his release. What crime did this elderly man commit to be detained? What was the real story? Stay tuned for the details.

Located closely north from its capital town, Baishing Gachaa of Zalaid Banner's Arbanger Town, as a semi-herding poor township, is a beautiful place surrounded by mountains and rivers. Despite its beauty, it is obvious that this Gachaa's living standard is relatively low due to its over-crowded population and ever-shrinking land. This man's name is Mengzhuangs and he is one of the indigenous Mongolians from Upper Arbanger Village of the Gachaa. He was arrested by the Zalaid Banner Public Security Bureau and detained for more than 10 days until he was released recently. So, what was the reason of his arrest and detain?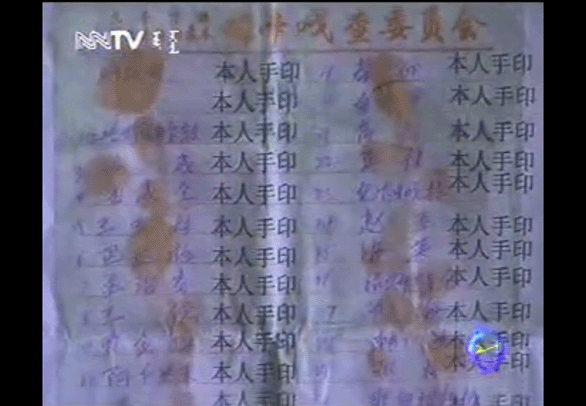 Mengzhuangs: "we went to the League (equivalent to county) Government to wait for the government leaders at the gate, but no official showed up. Therefore, we (43 Mongols from Upper Arbanger Village) had to stay overnight there. On the next morning, around 5:00 am, more than 40 police and government officials including the Town's Party Secretary Gao Shuangjiang, town chief Jirgal, and director of the Police Station Bu He, with 2 large and several small vehicles, came to us. Bu He kicked my belly and left a bruise. Six of us were arrested and handcuffed. Then they dragged us, kicked us, beat us, and threw us into the vehicles. All of us were brought to the Public Security Bureau. I was sent to the Banner Detention Center and detained for 10 days. Look at this! This is the scar left by their handcuffs."
So, why did the villagers from Upper Arbanger Village of Baishing Gachaa come to the League Government and the Party Committee to appeal for help? What was the trigger for this case? Located the east of a river, 3000 mu (210 hectare) of grazing land in Upper Arbanger Village is the direct cause of this round of battle.
This man is named Ulziibayar from Upper Arbanger Village of Baishing Town. He is also one of the fellow villagers who visited the Hingaan League Government and the Party Committee to appeal for help.
Ulziibayar: "In the past several years, our Gachaa leaders had already sold housands of mu from our grazing land to outsiders. This 3000 mu is the last piece of our grazing land. The entire village is grazing its livestock here. However, ignoring our livelihood, the government sold this land and started to turn up it with tractors. 300 villagers stayed here for three days to try to stop them from proceeding. They left without success. The town chief and his deputy told us: 'We will come back soon to circle it up for development, and sell it. Then you will have no excuse to stop us!' They really came back and circled it up with metal wire fence. Then our more than 300 fellow villagers dismantled their fence. As a result villagers Jirgal and Tsetsent were arrested."
This is the Notice of Detention given to the family members of the two detainees by the Zalaid Banner Public Security Bureau. Both detainees, namely Borjigin Jirgal and Tsetsent, are villagers from Upper Arbanger Village of Baishing Gachaa. The Notice of Detention claims that the two are arrested because of their sabotaging of state property --- metal wire fence.
This is the Baichingnuus of Upper Arbanger Village, Baishing Gachaa. One of the detainees, Tsetsent, is his father.
Baichingnuu: "after breaking down the wire fence, we just left it there without destroying anything. It is still there now. Two villagers, my father and Borjigin Jirgal, are still being held in the Zalaid Banner Detention Center. The Detention Center told us that they will be sentenced to 1 to 3 years in jail. In order to appeal to the higher authorities for help, our fellow villagers went to the League Government with 3 four-wheel tractors."
Ulziibayar: "around 5:00 pm of the day of arrival, we were denied entry to the League Government at its gate. There was a heavy rain at night, but we had nowhere to go but to stay over-night there. On the second morning at 5:00 am, police cars came to us and arrested all of us. We were beaten, and forcibly pulled into the police cars. Some who tried to escape were handcuffed before taken away. Among us was an elderly man named Mengzhuangs. He was kicked down to the ground and his clothing was torn by the police. Later, he was taken away separately by a small police vehicle."
Not only villagers' appealing to the higher authorities for addressing their plight and releasing their people ended up with no result; also their 3 four-wheel tractors used to carry them to the League capital Ulaanhot City have been confiscated by the Arbanger Police Station.
Ulziibayar: "they confiscated our tractors, and we tried to bring them back. But they told us that we must pay 600 yuan (75 USD) for each tractor if we want to bring them back. We were so broke and had been able to collect a little money just enough to fill up our tractor's fuel tank. Where can we get this money to pay to them? No choice, we left our tractors there."
So, what is the attitude of the Gachaa Party Secretary Guo Tiehou toward this case?
Guo Tiehou: "the land is taken over not for cultivation, but for planting trees."
The correspondent: "so, where is the official document or proof indicating this?"
Guo Tiehou: "you mean the written document, right? It is kept by Government of the Town."
The correspondent: "no cultivation is needed for tree-planting. So what is the reason for turning up the soil?"
Guo Tiehou: "oh, it was plowed just for planting trees. Actually it was not completed because the villagers didn't want us to proceed."
The correspondent: "then, why are the villagers against the tree-planting program?"
Guo Tiehou: "because the Gachaa's land will be taken over, and the grazing land will shrink so that they will have no place to graze their livestock. There also will be new settlers from elsewhere. That is why the villagers think we are selling the land to others."
So, during the land dispute, why do the villagers of Upper Arbanger keep complaining that in the past several years the Gachaa leaders have already rented out thousands of mu public grazing land to outsiders? What is the comment of the Gachaa leaders on this issue?
The correspondent: "is it true that thousands of mu grazing land has been rented out to outsiders?"
Guo Tiehou: "yes, it is true."
The correspondent: "what is main reason for renting out these lands?"
Guo Tiehou: "it was for 'inviting investors and bringing in funds'("招商引资" in Chinese). We needed money for bringing electricity to the Gachaa. All money from the rental was spent for bringing electricity."
Is the project of setting up fence and planting trees in 3000 mu grazing land of Upper Arbanger Village approved by the Town Government and Party Committee? What is the evidence of approval?
Town chief Jirgal: "it is not true that the land was rented out to outsiders for tree-planting. The land south to the river was originally part of the river valley forest area. We just wanted to restore the forest in the river valley. Locking up land with wire fence is not a project initiated and implemented by our town government. It is a part of the national project. All towns and townships of our Zalaid Banner have similar projects. It is only this Baishing Gachaa that gave us a hard time and refused to implement the government's land fencing project."
However, during our interview, Arbanger Town Government refused to show us any official document from the higher level of government approving the project of fencing out the land to plant trees in the 3,000 mu grazing land of Upper Arbanger Village.
Why did the town government bring police force to Ulaanhot City to arrest villagers then?
Town chief Jirgal: "we did not beat them up. We were at the scene. It is true that I, our Party Committee Secretary, and the chief of our police station were there when they were brought back from the League Government. There were also police from the Zalaid Banner Public Security Bureau. The Banner Government decided to send out police to arrest them and forcibly bring them back because they disturbed the public order over there. Then they were brought back. This is what had happened."
For further investigation, we came to the Arbanger Town Police Station and the Zalaid Banner Public Security Bureau. But none of them agreed to answer our interview.
Article 3 of "Regulations on Letters and Visits" passed by the State Council of the People's Republic of China states that:
The people's governments at all levels and the relevant departments of the people's governments at or above the county level shall keep free-flowing channels for letter-writers and visitors and provide convenience for the letter-writers or visitors who give information, make comments or suggestions, or lodge complaints by such means as prescribed in these Regulations.
Article 23 of "Provisions on Penalty of Public Order Management of the People's Republic of China" set into effect on March 1, 2006 also states that:
To determine whether an act is considered disturbing public order, it shall be determined whether the act prevents public institutes from conducting normal business. This shall be done through a process of investigation, decision making, and enforcement. One shall have the right to appeal to higher authorities within 2 months and to the People's Court within 3 months if one is intimidated or detained without disturbing public order. If the act is considered disturbing public order, Public Security authorities in the area where the act took place shall have the right and obligation to prosecute and try the committer.
In the case of Baishing Gachaa's appeal to the higher authorities for help, if the villagers' act is considered disturbing public order, the Public Security Bureau of Ulaanhot City where the act had taken place should handle the case. The Party Committee, Government, and the Public Security Bureau of Zalaid Banner should have no right to interfere with the case.
Relevant regulations of China state that citizens shall have the right and obligation to appeal and report to the higher authorities and government bodies concerned with their situation. Stopping, arresting, beating, and detaining citizens who are appealing to the higher authorities is a serious violation of law. The Constitution and the "Regulations on Letters and Visits" impose serious penalties to this kind of illegal actions. Therefore, relevant units and parties concerned should draw a lesson from the case of Arbanger Town.
Thanks for watching, and see you next time.